Can You Get a Warranty on a Used Car From a Private Seller?
Most people realize there are significant differences between buying a used car from a private seller and buying from a dealer. One of the most significant differences can be the level of risk you are taking. Buying a used car from a dealer means you will get at least some kind of warranty or guarantee, but what can you do about reducing the risk of buying a lemon from a private seller? For instance, can you get a used car warranty when buying from a private seller?
You can get a used car warranty on any car regardless of where you buy it from, as long as the vehicle is within the parameters set out in the warranty company's terms and conditions. The main conditions attached to a used car warranty are age and mileage. As long as the car you are buying fits those criteria, you can buy a used car warranty to protect you against unexpected and often costly repairs.
Why buy a car warranty?
With new cars in short supply and the prices of used cars at an all-time high due to high demand, who could blame more and more people if they look to try and save money by buying a used car from a private seller instead of a dealer? After all, private sellers don't have the overheads of a dealership, which means they can sell at a lower price.
But as I have stressed to car buyers for years now, the extra you pay to buy from a dealership isn't just a case of the dealerships profiteering. When you buy from a credible used car dealer, you will almost certainly get a warranty of some kind. If it's an old vehicle costing relatively little money, the warranty could be as little as a week.
However, although state laws can hold dealerships responsible if they sell vehicles that don't meet what's referred to as "reasonable quality standards," these obligations are implied warranties, which means they are unspoken, unwritten promises from the seller to the buyer.
Most states allow dealers to use the words "as is" or "with all faults" in a written notice to buyers to eliminate any inference of implied warranties, and even if there is an implied warranty, there's nothing to say how long it covers you. You can find out more information about these and other laws on the FindLaw website.
I wouldn't buy a car or any vehicle from a dealer that doesn't give at least a 30-day warranty with a used model, but the low prices tempt some people. Regardless of where or who you buy from, you can protect yourself by purchasing a used car warranty.
And by the way, the first thing you should do before buying any used car from a private seller is to get a comprehensive vehicle history check from a reputable company like EpicVin. Your protection starts there!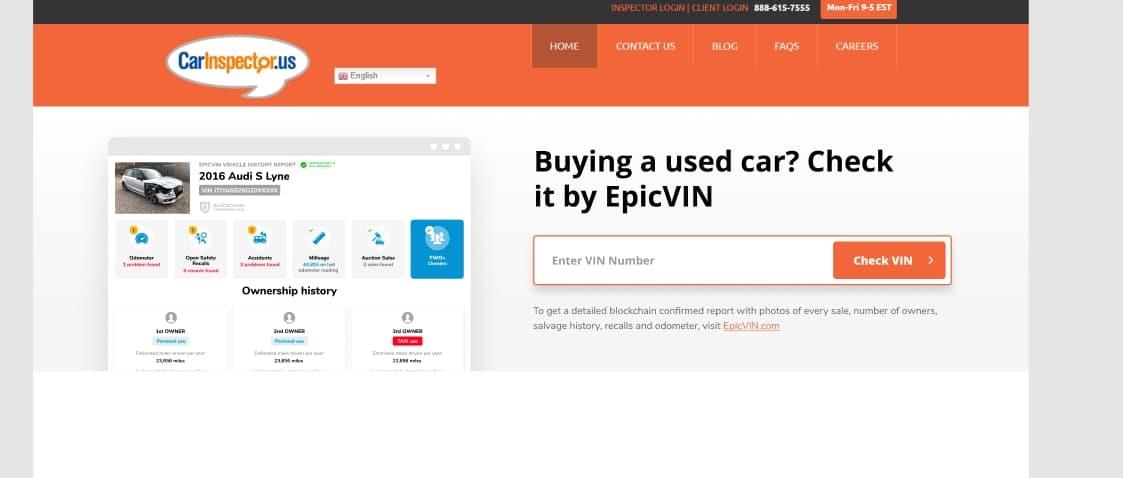 What does a used car warranty cover?
Different warranties cover different aspects of your vehicle, but no used car warranty is as good as the warranty you get from the manufacturer when a car is brand new. That's because a car will never be more reliable than it is when it's brand new. The older a car is and the more miles it's done, the more likely it is to break down, and the more likely it is to break down, the less a warranty will cover.
Of course, you can buy used car warranties at different levels, and the more you pay, the more you will be able to get covered. Used car warranties are just insurance policies by another name.
The most basic warranty for a used vehicle is breakdown cover. And as the name suggests, it covers you if your vehicle breaks down and you are stranded. The most basic cover will get a mechanic sent out to you to try and get you going or to recover you and your vehicle to a garage.
That's where the most basic cover stops, and what it costs at the garage is down to you. The next level will look to cover some of the garage costs to get your vehicle up and running again. However, the warranty might not cover everything, and you could still end up paying some or all of the cost of repairs.
Like life or travel insurance, you will be offered different levels of cover at different prices to cover different potential issues. It's up to you how much you want to pay and how much risk you consider acceptable to take.
When can you buy an auto warranty for a used car?
Most people buy an auto warranty for a used car when they buy it, but you can buy a warranty anytime. Some companies may ask that your vehicle undergo an inspection before offering you cover. Still, many won't as long as the age and mileage of the vehicle are within predetermined parameters.
You could buy a car from someone on eBay or Craigslist and buy a warranty in the days, weeks, or even months afterward. Many dealers will try to sell you a warranty if they're not including one in the vehicle price. Unless you're buying from a franchise dealer, you'll probably get a better warranty and a better deal shopping online.
Are used car warranties and extended warranties a rip-off?
There's a lot of money to be made selling vehicle warranties, and where there's money to be made, unscrupulous sellers and providers will look to exploit people. If you spend even a short amount of time online researching car warranties, you'll probably have come across a car warranty meme.
When you see a car extended warranty meme, it's because the person who created it will have been one of the millions of us who get plagued by cold calls from companies trying to sell us extended warranties for our cars. A car warranty meme might be funny, but they're funny because they're exaggerating a truism.
Companies chase people relentlessly to get them to buy used car warranties and extended warranties because they can make a ton of money out of them. Many warranties are pretty worthless, and the people selling them know that, and they know the chances of a successful claim costing them money are slim.
Not all used vehicle warranties are worthless or a rip-off, but there are plenty that are not worth bothering with at all. If you want peace of mind knowing your used car purchase is covered as much as it really could be against a breakdown, you need to get a policy from a reputable provider.
What's a good used car warranty?
Before you buy any warranty, you need to consider the balance between what you are paying for the cover and how much you might have to pay if you are not covered, and something goes wrong. I'd compare it to pet insurance for a dog.
When our dog was a young, vibrant, and outrageously healthy puppy, it made sense to pay a few dollars each month to cover us if something terrible happened, like a car accident or a significant health issue such as cancer. Because Zakk was young and healthy, the chances of significant health issues were low, and so were the insurance premiums.
Now that he is approaching his tenth birthday, his chances of getting ill are considerably higher, and so are the premiums. We stopped paying for insurance this year for him because they were so high; if we put that money aside each month, we would probably be able to cover the vet bills ourselves.
It would help if you did the same calculation with a used car and whether paying for a used car warranty is worth the money. Remember, the older a car is, the more likely it will break down, so the higher the premiums for a warranty.
Is there a car warranty I'd recommend?
Suppose I was writing this article when I was still in the retail auto business. In that case, I'd probably say I couldn't recommend any particular warranty apart from the ones from a franchise dealer that the manufacturer-backed. If you were buying a used Ford from a Ford main dealer, especially under their Certified Pre-Owned program, they'd offer you a warranty backed by Ford.
In those circumstances, the warranty offered will be about as good as you're going to get. However, an extended warranty beyond what comes as part of the deal might not be great value.
Recently, however, I came across the first used car warranty I could get excited about for a change. The warranty in question is from Olive.com, and it uses a subscription model that's different from the warranty companies that provoked the creation of the car warranty meme.
There are different levels of cover with different monthly payments, and the best part is you can cancel anytime without penalty. Used car warranties are usually for a set period of 6 months, 12 months, or longer. You may be able to transfer them if you sell the vehicle, but you won't be able to cancel and get a proportion of your money back.
With an Olive.com warranty, you pay month by month, and if you no longer want the warranty, you cancel the subscription in the same way you would with Netflix. The links on this page to Olive.com are affiliate links, and this website will earn a small commission if you subscribe, which will help the site's running costs.
I could direct you towards hundreds of other warranties that would make vastly bigger commissions for the website, but I never recommend anything on this site if I don't believe in it. Check out the Olive.com website and look at some of the significant publications that endorse it.
If you're considering buying a used car warranty for a car you've bought from a private seller on eBay, Craigslist, or an advert in the local paper, I can't think of a better option than Olive.com.